Announcing two new Specialist Groups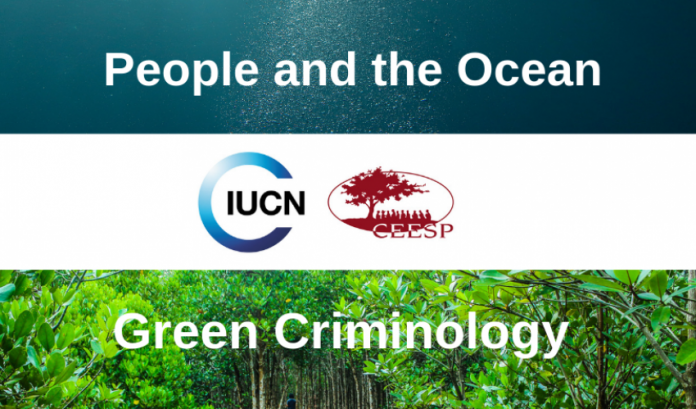 CEESP is excited to announce two new Specialist Groups to work across disciplines to enhance the CEESP strategic plan leading up to the World Conservation Congress in 2020. If your area of expertise falls within one of these groups, we invite you to join and learn more about getting involved! Application details below. Deadline to apply is June 21st, 2019.
1. The mission Green Criminology Specialist Group is to assemble an international network of researchers, scholars and activists concerned with the political, social and economic relationships in society that breed ecological damage – by considering different thematic grouping and the physical location of harm within particular geographic contexts. This is to identify impacts of a negative nature that affect the environment as a result of human activity, and to provide insightful analysis to these challenges. To learn more about what it means to be a green criminologist, visit the webpage here.
The Green Criminology Specialist Group is chaired by Dr. Ines Arroyo-Quiroz, who has a PhD in Biodiversity Management from the University of Kent and is author of publications on the role of Mexico in international wildlife trade. She currently works as a Researcher at the National Autonomous University of Mexico (UNAM) where she researches Green Criminology in the context of the use and conservation of wildlife and the dynamics of wildlife trade between Mexico and the European Union
2. In recognition that indigenous people, coastal communities, small-scale fishers, and island nations depend on and claim territories in much of the world's oceans, we are starting a People and the Ocean Specialist Group. This marine theme will cut across the themes of CEESP, integrating key topics such as governance, human rights, gender, business and best practices, and well-being and livelihoods. It will also reach out to the other marine programs situated within the IUCN and liaise with conservation, funding and governance organizations engaged in ocean conservation, management and development issues. The ethos of the People and the Ocean SG is to promote understanding and integration of the need to account for local people and island nations in the conservation and management of the oceans.
The People and the Oceans Specialist Group will be chaired by Dr. Nathan Bennett (web: nathanbennett.ca). Nathan Bennett a Research Associate in the Institute for the Oceans and Fisheries the University of British Columbia (Canada), where he conducts research and publishes on topics related to the human dimensions of conservation, marine protected areas, small-scale fisheries, community development, adaptation to global environmental change, and ocean governance
We are pleased to have Ines Arroyo Quiroz and Nathan Bennett join us in expanding CEESP's work through their leadership of these areas.
APPLY TO JOIN – (Deadline June 21, 2019)
If you are already a member of CEESP and interested in joining one or both of these specialist groups: please email the chair of the Specialist Groups you wish to join (Ines or Nathan), and CEESP Executive Officer Iben Munck no later than June 21st, with your
First name
Last name
Email you have associated with your existing IUCN account
Country of residence
Indicate which group you'd like to join
Short introduction of yourself and why/how your background would support the specialist group
We need allthis information to add existing CEESP members to the specialist groups.
If you are not already a CEESP member but interested in getting involved, please fill out an application here and indicate your interest in these specialist groups within your application.